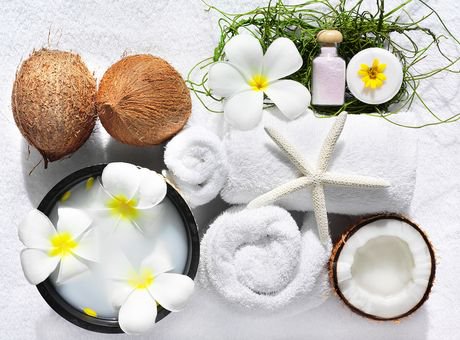 Revitalize Hawaiian style without leaving Scottsdale real estate at the Hawaiian Experience Spa. In addition to classic options on the menu there are amazing treatments connecting back to the island of Hawaii.
Nothing relaxes like a soothing massage by staff who know what they are doing. Awarded the TripAdvisor Certificate of Excellence there will be no doubt guests will be in good hands on this piece of Scottsdale real estate. Hawaiian blends include the Hot Sea Shell or Hot Stone Massage, Native Full Body Massage and Lomi Lomi Massage. For a truly pampering indulgence book the Scents of Hawaii Spa Experience. This includes a body scrub, body mask and massage. Scents are individualized including mango, coconut vanilla and more. Choose the Koke scent and feel as if you are actually reclining in a tropical rain forest.
Chocolate lovers can take their devotion one step further with the Chocolate Experience. With the cocoa extract being rich in both magnesium and antioxidants it's massage benefits are impressive. Customers will receive a chocolate sea scrub, body wrap and massage with this selection.
Faces find happiness here too with the variety of facials dedicated to their care. Brightening, clearing and calming facials top the list. Other recommended procedures include the age preventative or springtime strawberry hydration facial.
Not able to fly off to the Big Island for a bit of paradise, located close to Scottsdale homes at 11300 E. Via Linda, a visit to The Hawaiian Experience Spa is a staycation destination that pleases every time. Call 480.661.2991 or make an appointment online.